Seamless Steel Siding Offers Unmatched Beauty & Protection for Bloomington, MN, Homeowners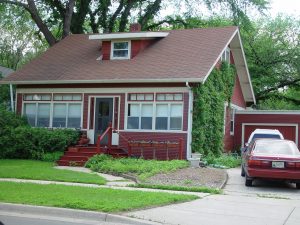 In Bloomington, MN, the weather can often be frigid and wet, and the snowfall can get pretty heavy from time to time. That's why it's important to protect the exterior of your home from the elements with the most durable materials available on the market. Fortunately, you can have seamless steel siding installed on your home by the pros at DuBois ABC Seamless and enjoy year-round protection for as long as you own your home.
Seamless Steel Siding is One of the Most Durable Options on the Market
At DuBois ABC Seamless, we take pride in the quality of the cladding we sell and install. Made of durable, heavy-gauge, galvanized steel, our siding won't crack, warp, chip, rot, or fade, a claim that is supported by our lifetime material warranty. What's more, it is incredibly resistant to damage from fire and impacts from windblown debris. Plus, it is seamless, leaving no nooks or crannies where insects can nest.
DuBois ABC Seamless Will Install Your New Steel Siding Flawlessly
Not only is our seamless siding incredibly durable because of its steel composition, its performance is also optimized by the superior installation techniques used by our team of expert technicians. In fact, we are so confident in their skill and expertise that we back their work with a 10-year labor warranty, for the ultimate peace of mind.
To learn more about what makes seamless steel siding so great and why we are the company to install it, contact DuBois ABC Seamless today and schedule a free consultation at your Bloomington, MN, area home.