Steel Siding Outperforms All Other Types of House Siding in Terms of Durability, Providing the Perfect Choice for Richfield, MN, Residents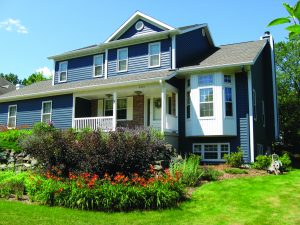 Many Richfield residents spend too much time trying to figure out which type of siding is best for their house when the choice is abundantly clear. Steel siding surpasses all other siding in both durability and visual appeal and is most definitely the ideal choice. While vinyl boasts low-maintenance requirements, it can easily break down over time. Fiber cement is another option that many people consider, but it simply can't compare to the longevity of steel.
Fortunately, you can turn to the experts at DuBois ABC Seamless to install seamless steel siding on your home. With the following essential benefits, it's practically undeniable that our seamless house siding is the premier option:
Low-maintenance requirements – Our siding needs nothing more than an occasional rinse with a hose to maintain its beautiful look.
Incredible durability – You will be hard-pressed to find a stronger house siding material than our 28-gauge, hot-dipped, galvanized steel. It is built to withstand the elements and even resists damage from fire as well as impacts from windblown debris.
Visual appeal – With dozens of style and color combinations to choose from, you will have no problem creating the perfect look for the exterior of your home.
Warranty protection – You'll rest easy knowing that our steel siding is protected by an unbeatable lifetime material warranty along with a 10-year workmanship warranty, to boot.
Don't compromise on the siding for your house in the Richfield area. Make the right decision by contacting DuBois ABC Seamless today.