When It Comes to Exterior Siding, Steel is the Premier Choice for Hudson, WI, Area Homeowners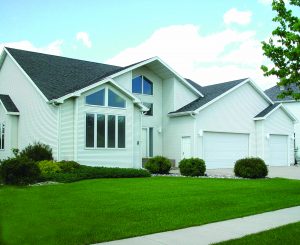 Are you comparing different exterior siding for your Hudson, WI, area home and wondering which one is best? Well, you don't have to wonder anymore. DuBois ABC Seamless can confidently tell you that seamless steel siding is the best option, by far. It outperforms all other types of siding in terms of durability, thanks to its heavy-gauge, galvanized steel construction, and when you buy it from DuBois ABC Seamless, you will be able to choose from dozens of color and style combinations so you can find one that perfectly suits your home.
The Experts at DuBois ABC Seamless Know How to Properly Install Their Exterior Siding to Elicit Maximum Performance
One of the most important factors in the performance of any kind of exterior siding is how it is installed. Shoddy craftsmanship can cause even the best siding not to function properly and leave your home open to damage over time. Luckily, we use superior installation techniques to ensure that our siding lasts for years to come, a claim that is supported by our 10-year workmanship warranty.
Get Started with Your Free, No-Obligation Consultation
If you would like to know more about the seamless steel siding we offer and why it surpasses all other types of exterior siding, contact DuBois ABC Seamless today. One of our product specialists will be glad to visit with you in your Hudson, WI, area home and provide you with all the information you need, along with a free and accurate quote.